"WHO I AM…"
"An absolute treat – a carefree and comic delight. Fascinating and funny. Winning, warm and rewarding."         Australian Stage
Russell performs to a full house at the Riverbank Palais, ADELAIDE FESTIVAL
This is the hilarious, compelling, true story of Russell's dedication, perseverance and grit – all the qualities necessary to extricate himself from actor-penury in the 90s, via the all-Australian quiz show – SALE OF THE CENTURY.


Watch trailer HERE…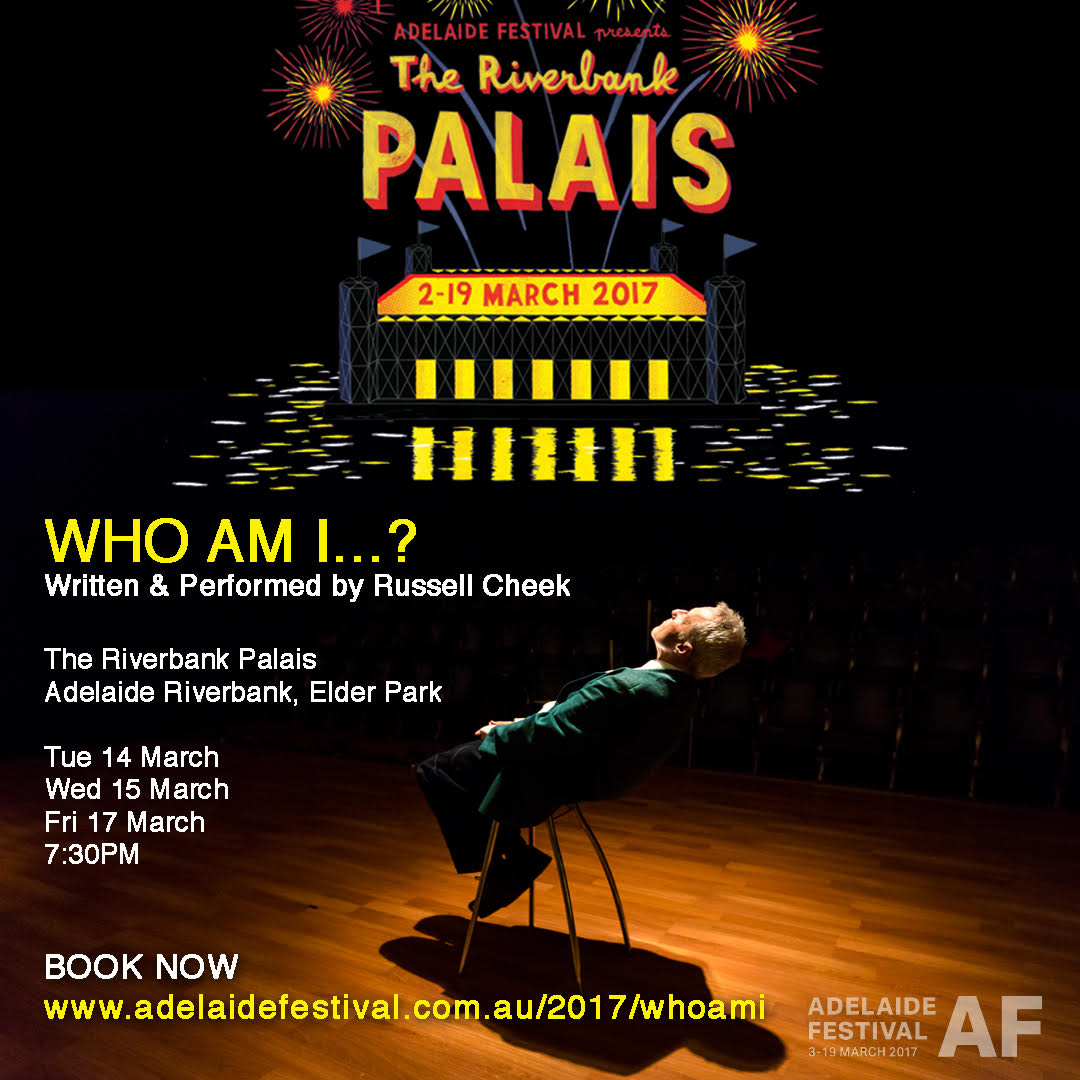 ---
2018 – SEASONS:
Riverside Parramatta – 28 – 31 March
Newcastle Playhouse – 26 – 30 June
Hothouse, Albury-Wodonga – 27 Aug – 1 September
Bendigo – 4 September
Healesville – 7 September
Burrinja Cultural Centre – 8 September
In a very theatrical show, (Audio-visual, physical, mime, rap, storytelling,) Russell will guide you through a dizzying maelstrom of suspense, poignancy and hilarity.
Please talk with any or all of the following presenters for testimonials:
---
If you DO wish to find out "who you are", submitting yourself to this level of stress-test – with SO much at stake – is not a bad place to start looking….!
More NEWS and WORDS about "WHO AM I…?".
---
If you wish to explore the philosophy and thought behind Russell's work with Masks in particular, fast-track to 'Training-Philosophy' now.
Russell | Sessions | Masks | Packages | Testimonials