WHO AM I…?
(Confessions of the Quiz Guy…!)
"An absolute treat – a carefree and comic delight. Fascinating and funny. Winning, warm and rewarding."         Australian Stage
Russell on stage at the Riverbank Palais, ADELAIDE FESTIVAL
This is the hilarious, compelling, true story of Russell's dedication, perseverance and grit – all the qualities necessary to extricate himself from actor-penury in the 90s, via the all-Australian quiz show – SALE OF THE CENTURY.


Watch trailer HERE…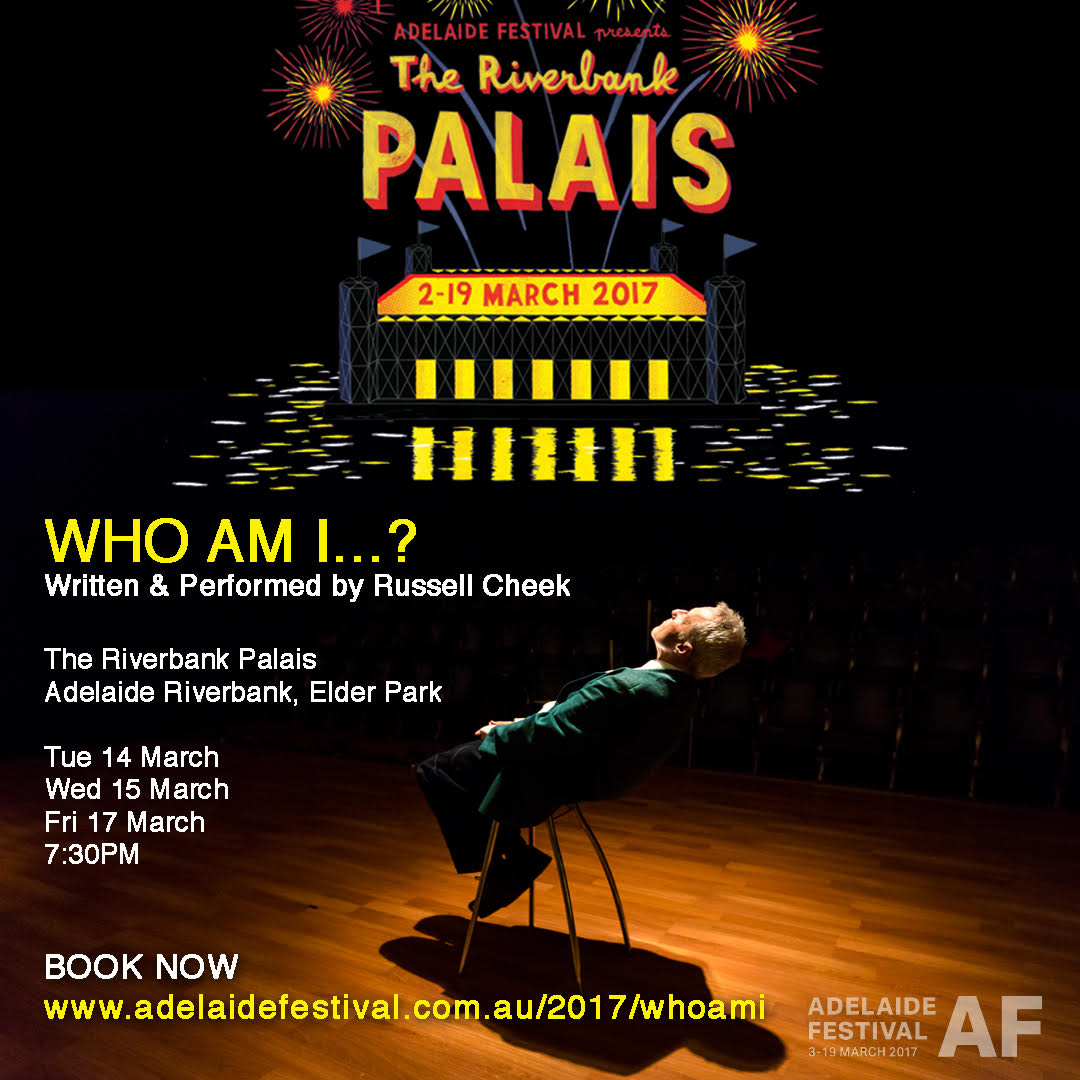 ---
SEASONS THUS FAR:
Old 505 Theatre, Newtown – 15-performance premiere season.
Bondi Pavilion Theatre – 2 performances
Adelaide Festival, (Official) – Riverside Palais – 3 performances.
Riverside Parramatta – One-week season (4)
Newcastle Playhouse – One-week season (6)
Hothouse, Albury-Wodonga – One-week season (8)
Bendigo Victoria – One-off performance
Healesville Victoria – One-off performance at The Memo
Burrinja Cultural Centre – One-off performance
Coffs Harbour – Coramba Theatre – One-off (the last night before Covid strikes…!)
In a highly theatrical show, (Audio-visual, physical, mime, rap, storytelling,) Russell will guide you through a dizzying maelstrom of suspense, poignancy and hilarity. No prisoners.
Please talk with any or all of the following presenters for testimonials:
---
For more: REVIEWS, NEWS and WORDS about "WHO AM I…?" 
---
If you wish to explore the philosophy and thought behind Russell's work with Masks in particular, fast-track to 'Training-Philosophy' now.
Russell | Sessions | Masks | Packages | Testimonials